By delivering bachelor's and graduate degrees from our campus, Lorain County Community College provides our community with a convenient and financially feasible pathway toward higher education. And when Lorain County residents reach their educational goals, the entire community feels a positive impact.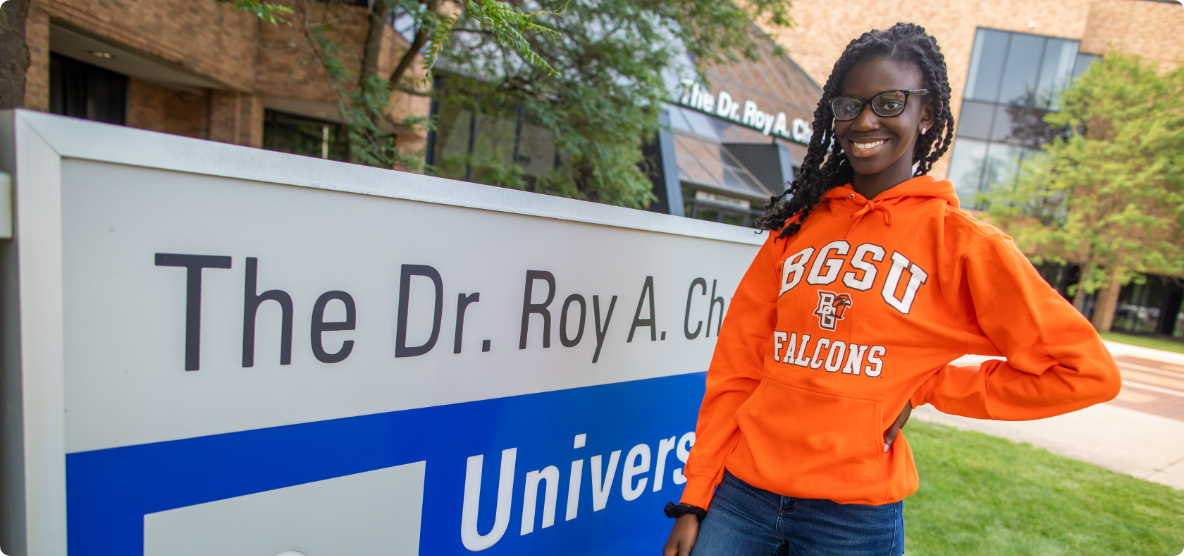 Today 54,343 people in Lorain County have earned bachelor's degrees – a 77% increase since 2000. And in just the past seven years, the number of students enrolling the University Partnership has increased 52 percent.
77% increase in bachelor's degrees in Lorain County
52% growth in University Partnership enrollment
Lorain County – now among fastest growing county in the region for bachelor degree attainment
Programs are identified with employer input, to ensure our graduates will help fill an existing gap in the talent pipeline in our region. So not only can local companies find the talent they need to remain competitive, but new, innovative companies are encouraged to make Lorain County their home, knowing they will have access to the educated and skilled workforce that will make them successful.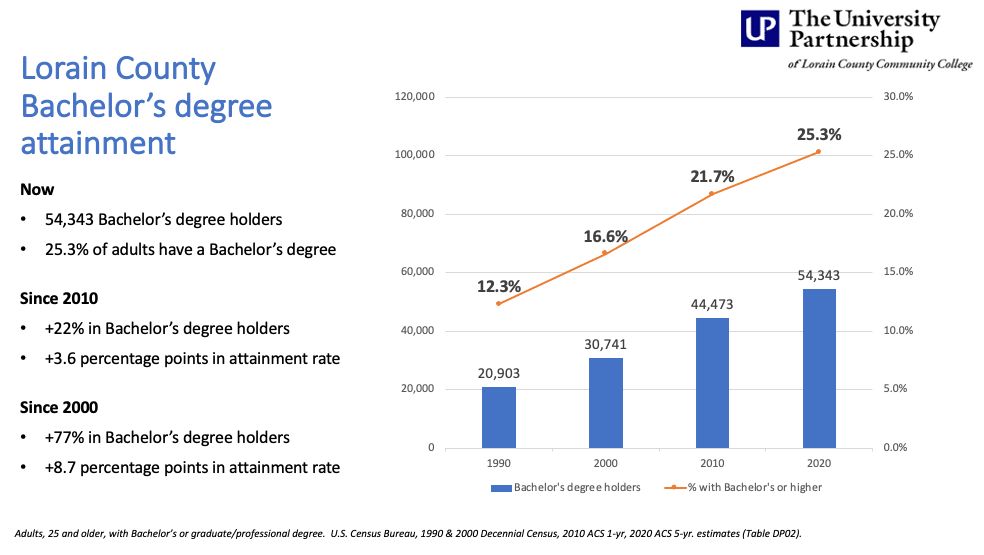 Partner Colleges & Universities
$
Average Tuition Savings
History of the University Partnership
The University Partnership began in 1996 with seven bachelor's degrees and one master's program. Today, more than 100 bachelor's and master's degrees are offered by 14 partner colleges and universities.

1993

1994

1995

1996

1997

1998

1999-2006

2013

2014

2016

2018

2021