Army veteran Anika Coleman earned her degree and then enrolled
in the University Partnership to be a positive role model for her son
Anika Coleman spent nearly half her life serving in the United States Army. She enlisted when she was a junior in high school, graduated in 2008 and was deployed to Iraq in 2009.
"The Army has been a big part of my life," she says. Coleman  met her husband, Brendan, during a two-week Army training session in 2014. When it ended, Coleman went back to her hometown in Texas and Brendan went back to Ohio. Two months after returning home, Coleman moved to Lorain and the couple married in 2016.
"It was all craziness, but we've been together since," she says.
Coleman wasn't deployed again during the rest of her enlistment, which ended in April 2020. She began working at Coca-Cola as a checker, verifying inventory. She said it was a good job, but it wasn't enough. The Army was so much a part of Coleman's life that she wanted to put everything she had in the next phase of her career too.
It wasn't until her son Liam was born that Coleman understood what was missing – a college education and a career she loves.
A reason to attend
Liam's entrance into the world in 2016 changed everything. He was just weeks old when Coleman returned to her job at Coca-Cola, but she could already see Liam as a high school senior, questioning the need for a college education. And using her as his reason not to attend.
"I didn't want him to one day say, 'Why should I attend college? You never did,'" she says. "I wanted to be a role model for my son. I wanted Liam to see me as a woman who served 13 years in the Army, got deployed, graduated college, and has a career, not just a job."
"I wanted Liam to see me as a woman who served 13 years in the Army, got deployed, graduated college, and has a career."
Anika Coleman - LCCC University Partnership student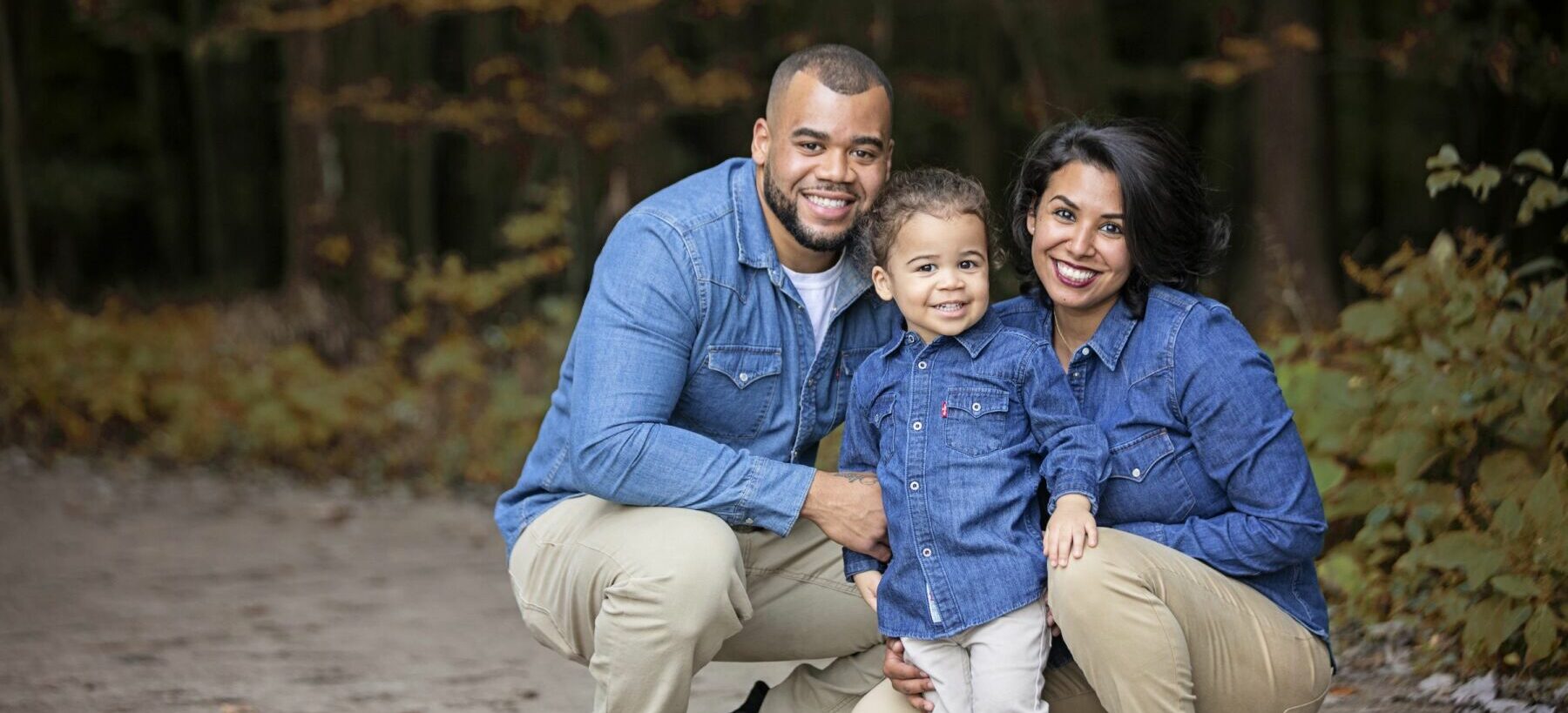 Coleman had taken a few courses here and there at community colleges in North Carolina and Texas when she was in the U.S. But it never amounted to more than a few credits earned. Liam had given her the drive she needed to go back and finish her degree. Coleman left her job in 2018 and enrolled full time at Lorain County Community College to earn her associate of applied business degree.
The will to persist
Coleman gave her all as a full-time student and mother. She used the early mornings, before Liam woke up, and late nights once he was in bed, for schoolwork and studying.
It also helped that LCCC offers many online classes, which gave her the freedom to complete her work when her schedule allowed. Coleman earned her associate in applied business in May and is now part of the University Partnership program with Cleveland State University, pursuing her bachelor's degree in organizational leadership management. She's on track to graduate next spring and would like to work in a Veterans Affairs office once she does.
"I have PTSD so I know how hard it can be without a strong support system," Coleman says. "And many of the VA employees are also veterans who struggle with their own problems. I want to help them by working in the human resources department."
In everything she does, Coleman has Liam in mind. It's not just all for him; it was all inspired by him too.
"I want Liam to see how hard it was to go to college after life has happened," she says. "But that I did this to give him a good life. And I want him to know that it was because of him that I had the courage to finally finish college."